Hession Plastering Ltd.
Internal Plastering in Dublin
Our experience of internal plastering is unmatched. We are fast, professional and customer focused. Our wealth of experience ranges from large scale commercial projects to residential patching and renovation projects. All our internal plastering projects (just like all our plastering projects) are completed to the highest possible standards, on time – every time! If you need internal plastering with finishes that are unsurpassed, look no further – Hession Plastering Ltd. is the only plastering company you need.
Please see our gallery page for examples of our completed work.
Professional Plastering in Dublin
For skilled plastering, you only need to speak with us! We are skilled plastering professionals who dedicate ourselves to giving the best possible finishes, for the best possible rates. We only use the best materials, labour and tools to consistently out preform our competition. From small scale industrial projects to large projects, we always ensure the best finishes and take pride in what we do.
Speak with Hession Plastering Ltd. to get fast, reliable quotations for all types of project. Our attention to details and pride in our work is only matched by our rates. We will always try to offer the best rates for work that is perfection – on time and on budget – every time! Our experience and dedication has led to us being the number one choice for so many industrial repeat customers in Dublin.
We are here to help, always!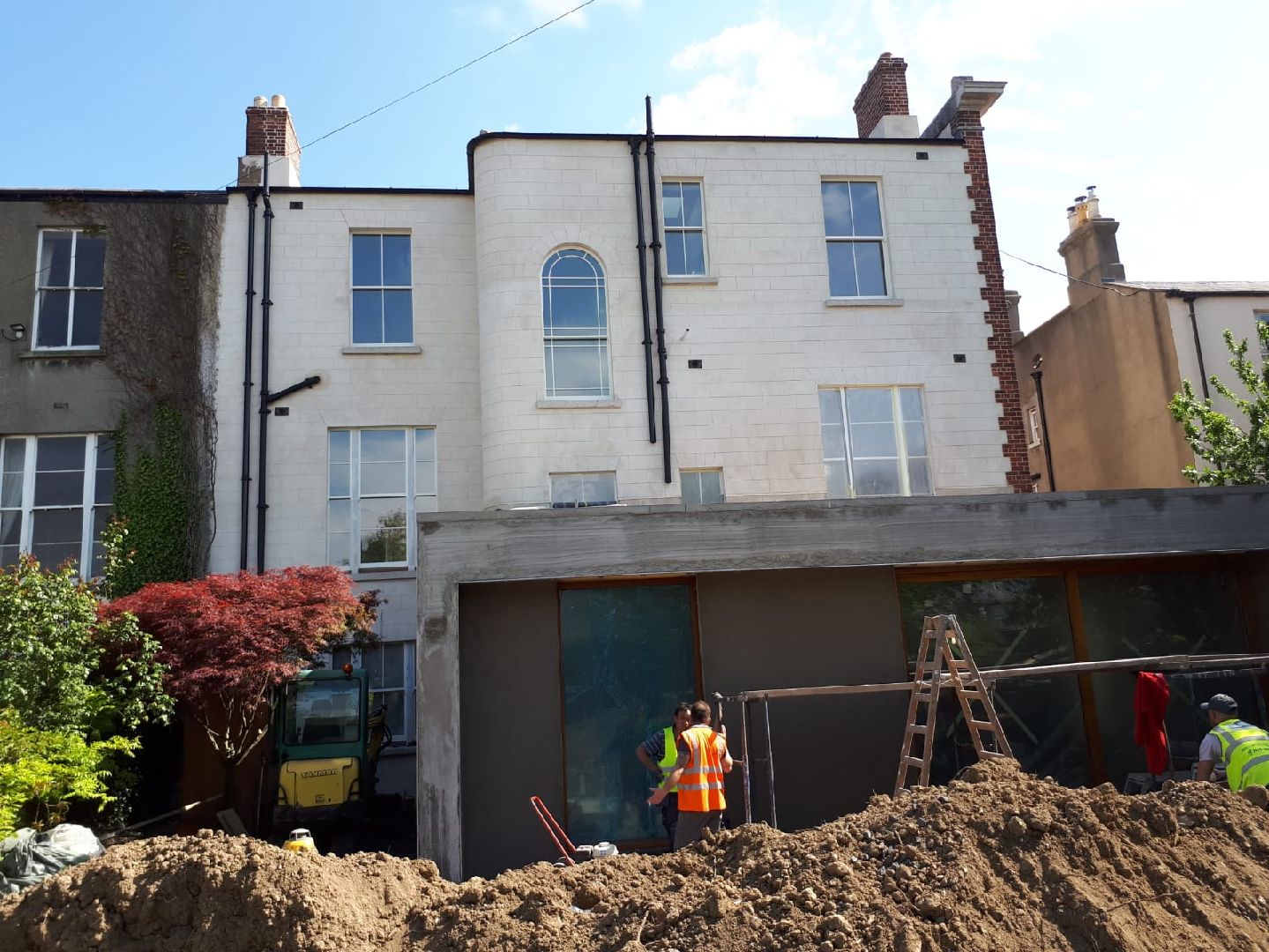 How to plaster internally
Internal Plastering is an art, that takes a long time to master. If you are attempting to plaster yourself, use the following guide to 'skim' plaster your internal works. Skimming is a term used to describe the application of a thin coat of plaster to a wall or ceiling to provide a smooth uniform surface.
Tape all the joints on plasterboard as this helps the integrity of the surface and reduces the risk of cracks along the joints.
External corners will need to have angle beads fitted to enable a sharp square corner to be produced.
Apply a thin layer of plaster over the joint tape.
Work from the floor level upwards to spread the plaster thinly in vertical strips
Stop short of the ceiling, then work downwards.
The second coat should be applied using long sweeping strokes to eliminate any ridges.
Let the wall dry a little. Then go over the wall with a clean float smoothing any marks or ridges.
Making sure to get all the way into the corners.
Let the plaster harden but not dry
Polish it using a clean float
Sparingly splash clean water (acts as a lubricant for the trowel) on the surface as you go
Use a fine film of plaster which fills any small holes.
Please see gallery page for examples of our completed work.
If you have trouble or would prefer to get a professional to complete your internal plastering project, just contact us, we are here to help!
Hession Plastering Ltd.
Why choose us?
There are many reasons to choose Hession Plastering Ltd.  Our experience, attention to detail, skilled workers, rates, customer service and attention to detail are just some of the reasons for our companies success. Quality workmanship and competitive pricing is key to our success. We offer a wide range of professional plastering services and have an impeccable safety record.
We welcome all questions – we are  here to help, always.
 We are a long established plastering business and are proud to say that we are recommended time and time again.Our plastering services (domestic, commercial or industrial) are unsurpassed. Get in touch!
Please see our gallery page for examples of our completed work.
Send Us A Message - get a quick response!